COVID - We're carrying on spreading the good word about our wonderful area, as we've been doing since 2009, free to businesses and visitors.
Some of the photos you're seeing are from other parts of Scotland
The site owner has a business. He is a consultant to the third and private sector. Go here
---
Castle Douglas vistor attractions, things to do
Where provided maps are only a guide. Scroll down to see all the businesses on this page
---
---
---
Check out our list of "Must see's" too! So much to see in and around the area
---
Ernespie
Farm
fun for all in the heart of the country Farmhouse Kitchen Open daily 10am to 5pm. Indulge in our café with breathtaking views. Enjoy our delicious menu. All food is sourced locally and made on site. With a spacious Café setting there is no need to worry about social distancing issues! There's room for all the family! Outdoor Play Outside you will find lots of activities ranging from tractor rides, woodland walks, bouncy cushions, climbing frames, animal feeding and even tractor driving around our miniature farm. Busy Bees soft play offers a two level soft play experience for children of all ages. We also have a quieter area for children under the age of 4.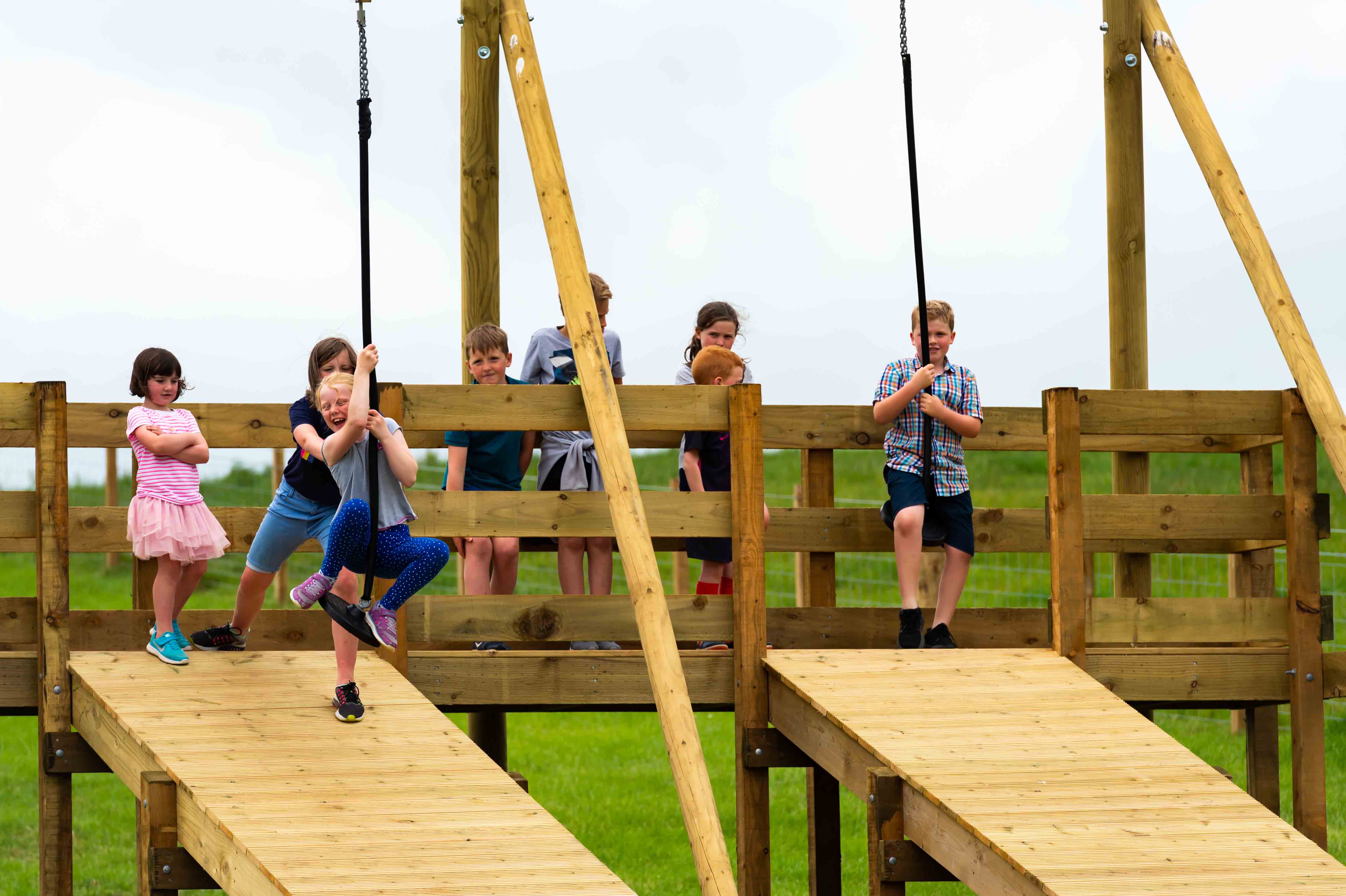 Click/Tap image to go to their web site
---
The CocoaBean Company.
Why not come and visit us at our factory..
Kids can come and make their own chocolate, while adults can watch from our cafe area where you can enjoy a coffee, snack or lunch from our cafe. Come to the Cocoabean for a day full of fun for all the family. Kids make chocolate creations in our interactive workshops and explore the extensive indoor play areas, outdoor play areas and soft play. Enjoy lunch in the Cocoabean Café and don't forget to take home some tasty treats from the factory chocolate shop. The best and most enjoyable visitor attraction in Dumfries & Galloway. Children's Workshops NO BOOKING REQUIRED Indoor & Outdoor Play Cocoabean Café Visitor Shop Buy our chocolate online Great for birthday parties Ideal for school trips Great fun and educational!
Click/Tap image to go to their web site
---
Cream O' Galloway

There's deliciously good fun to be had at Cream o' Galloway!
A visitor attraction based on an organic dairy farm a few miles from Gatehouse of Fleet, Cream o' Galloway has something for everyone. Indulge in luxury ice cream, explore the beautiful Galloway countryside, work up an appetite with adventure play and learn more about organic farming. Milk from the dairy has been used to make luxury ice cream since 1994 and for the past few years the farm has also made artisan cheeses.The visitor centre offers a fabulous adventure play area where adults and children are encouraged to play together. There's indoor play, a woodland adventure playground, exciting slides, a pedal kart track and 'Go Boing!' a bit like a giant trampoline, full of bounce and fun for everyone. Enjoy a gentle stroll around the nature trails or bring your bikes to explore the cycle tracks. Take part in seasonal wildlife activities or find out more about the farm in one of the daily events. Each day the centre is open there is the opportunity to see the production area where ice cream and cheese are made, and to enjoy a tour of the farm to meet the dairy cows as they come in for milking. Booking for events is always recommended.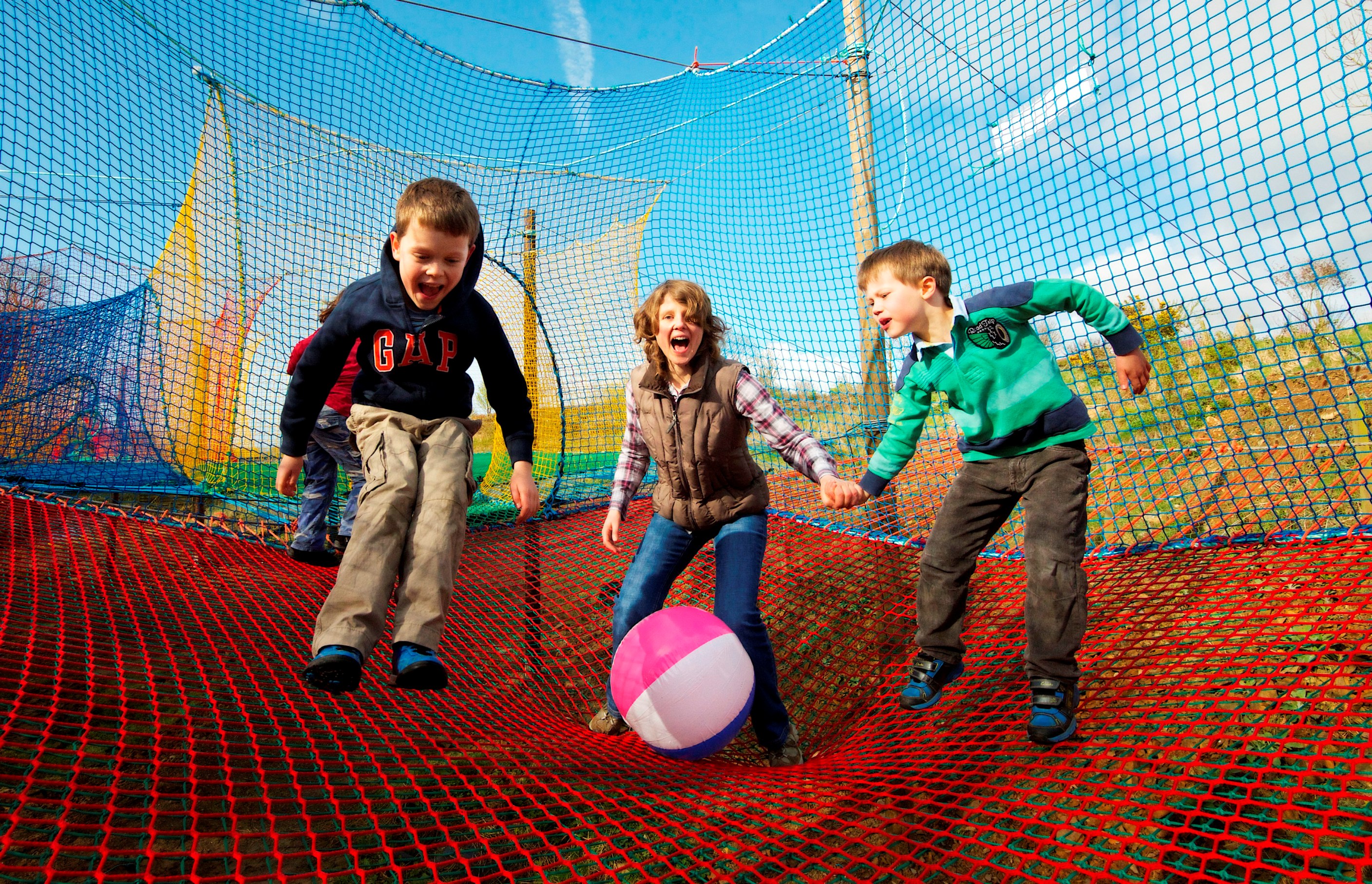 Click/Tap image to go to their web site
---
Creetown Gem Rock Museum

An Experience You'll Treasure Forever
The Creetown Gem Rock Museum has been owned and run by the Stephenson family for three generations. TThe collection contains many fine and rare examples of crystals found in Britain. They are displayed alongside many other colourful specimens from around the world with unusual items such as the 4.5 billion year old, three kilogram meteorite, the fossilised egg and dung of a dinosaur! The "Maverick" gold nugget is one of the largest natural gold specimens on display in the U.K. generously donated to the museum by "Maverick" Bill Wilson and his wife Margaret.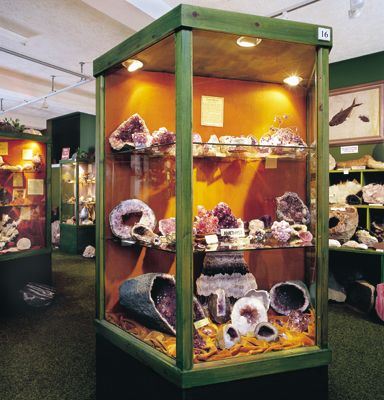 Click/Tap image to go to their web site
---
Galloway Activity Centre
We look forward to welcoming you.
Galloway Activity Centre occupies a stunning location on the banks of Loch Ken in Dumfries and Galloway, South West Scotland in the heart of the Galloway and Southern Ayrshire UNESCO Biosphere. With our team of expert adventure instructors and our beautiful surroundings, we specialize in providing exciting and memorable holidays in a safe and friendly family atmosphere. Catering for families, groups and individuals, you can choose from popular short taster sessions, full day of activities, certified courses and instructor training under the professional guidance of our skilled team
Click/Tap image to go to their web site
---
Galloway Wildlife Conservation Park
CURRENTLY CLOSED
The Galloway Conservation Centre is actively directing its efforts towards saving endangered species by protecting their habitat and raising awareness of the causes and threats to the endangered species and their habitats. The Centre is now a registered charity 'Galloway Wildlife Conservation Trust'. The Trust is an education, scientific and conservation charity dedicated to protecting our global wildlife heritage and inspiring in people a respect for animals, plants and the environment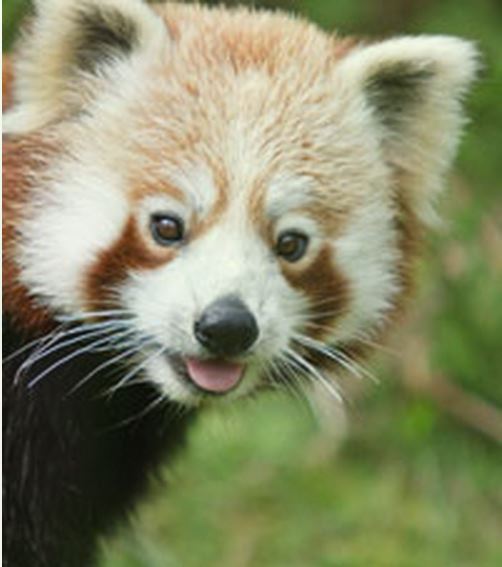 Click/Tap image to go to their web site
---
Galloway Kite Trail

An exciting nature watching opportunity
The Galloway Red Kite Trail, an exciting nature watching opportunity to view spectacular red kites in lovely scenery is now attracting the attention of walkers, cyclists, wildlife lovers and birdwatchers in Dumfries and Galloway and from much further afield. The 'Galloway Kite Trail' around beautiful Loch Ken promotes the population of kites, recently re-established in Kirkcudbrightshire, as a source of nature-based tourism to benefit local communities in the area. In so doing, the trail is helping to strengthen the 'ownership' of the kites by local communities and tourist operators. The trail is an anticlockwise route of some twenty four miles around Loch Ken (winter) with an additional fourteen miles of forest drive (summer only). Being out on a bike is a great way to spot red kites and for the energetic, it's a reasonably level route, with cycle racks provided at Boat O Rhone, New Galloway and Mossdale. The west side of Loch Ken is particularly quiet and attractive for cyclists.
Click/Tap image to go to their web site
---
Castle Douglas
website
We've been promoting Castle Douglas since 2009 FREE. Tap picture to go to our contact form.
---
Sulwath Brewery

Come and meet the brewers!
Come and meet the brewer, learn the secrets of preparing traditionally crafted ales, and see for yourself the care and skill that goes into making a fine hand brewed Scottish pint using 100% natural ingredients
We take great pride in the production of our products which are brewed traditionally, with no concentrates, colourings or extract and with accent on the taste of yesteryear.
When was the last time you savoured the aroma of a mass produced beer, or tasted its wholesome natural flavour? The name "Sulwath" is the ancient name for the Solway Estuary. This is reputed to date back to a ford, or crossing near the mouth of the river Esk which marked the border between Scotland and England around the 13th Century, and from general usage, the estuary became known as "Sulwath" with the predominance of migratory seabirds in the upper reaches of the Solway. Come & meet the brewer on our conducted tour every Monday & Friday at 1pm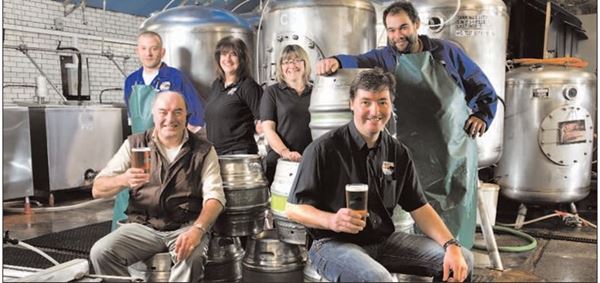 Click/Tap image to go to their web site
---
Threave Castle and Wildlife Reserve
Inspirational Castle and wildlife
Set in Visitors can see otters, barn owl and kingfisher all year round and in the winter they can see Greenland white fronted geese, pink footed geese, whooper swans and wigeon. Paths around the area provide good wildlife viewing all year
Click/Tap image to go to their web site
---
Threave House and Gardens

Scottish Baronial House
64-acre ornamental garden with interest throughout the year from a large and varied plant collection and landscape features. A Scottish Baronial House open to the public. 1500-acre estate with way marked trails, bird hides, and a wild fowl sanctuary.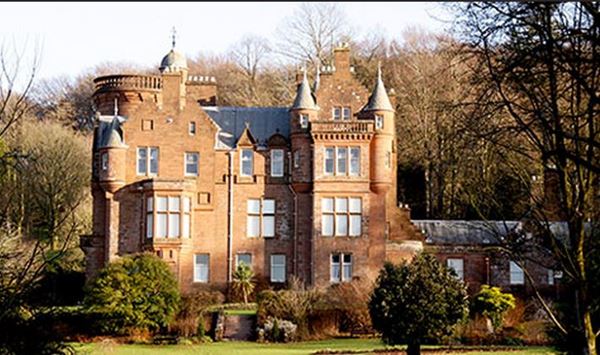 Click/Tap image to go to their web site
---
Dalbeattie Museum Trust
Museum
April to October
Mon - Sat 11am till 4pm
Sundays 2pm till 4pm
Entry FREE (all children must be accompanied by an adult). Situated on the high street close to parking and shopping area with wheelchair access, Private viewings can be arranged
Click/Tap image to go to their web site
---
Buittle Castle
Castle Tours and Afternoon Teas
Join us for our excellent Castle Tours and Afternoon Tea service. We begin with a detailed and history-rich tour of the castle and grounds, followed by a complimentary tea, served in the castle's spectacular library or Great Hall, depending on tour group size. It is a truly unforgettable experience and a memorable and refined way to spend an afternoon out.
Click/Tap image to go to their web site
---
Castle Douglas Treasure Hunt Trail
Explore Castle Douglas on this self-guided Treasure Hunt themed Trail
. Can you follow the route and solve the sneaky clues set on existing buildings, permanent features and monuments? This circular Trail starts at the Visitor Information centre, off King Street. As you solve the clues, you'll visit Castle Douglas Parish Church, Lochside Park beside Carlingwark Loch, the towns Clock Tower, Cotton Street and King Street. You'll certainly see more than you were looking for! Only £6.99 for the download and print option, one Trail booklet can be shared between 4-5 people. There's also the chance of winning a cash prize! Visit the Treasure Trails website to discover more. The Castle Douglas Treasure Trail starts at: Market Street Castle Douglas Dumfries and Galloway DG7 1BE
Click/Tap image to go to their web site
---